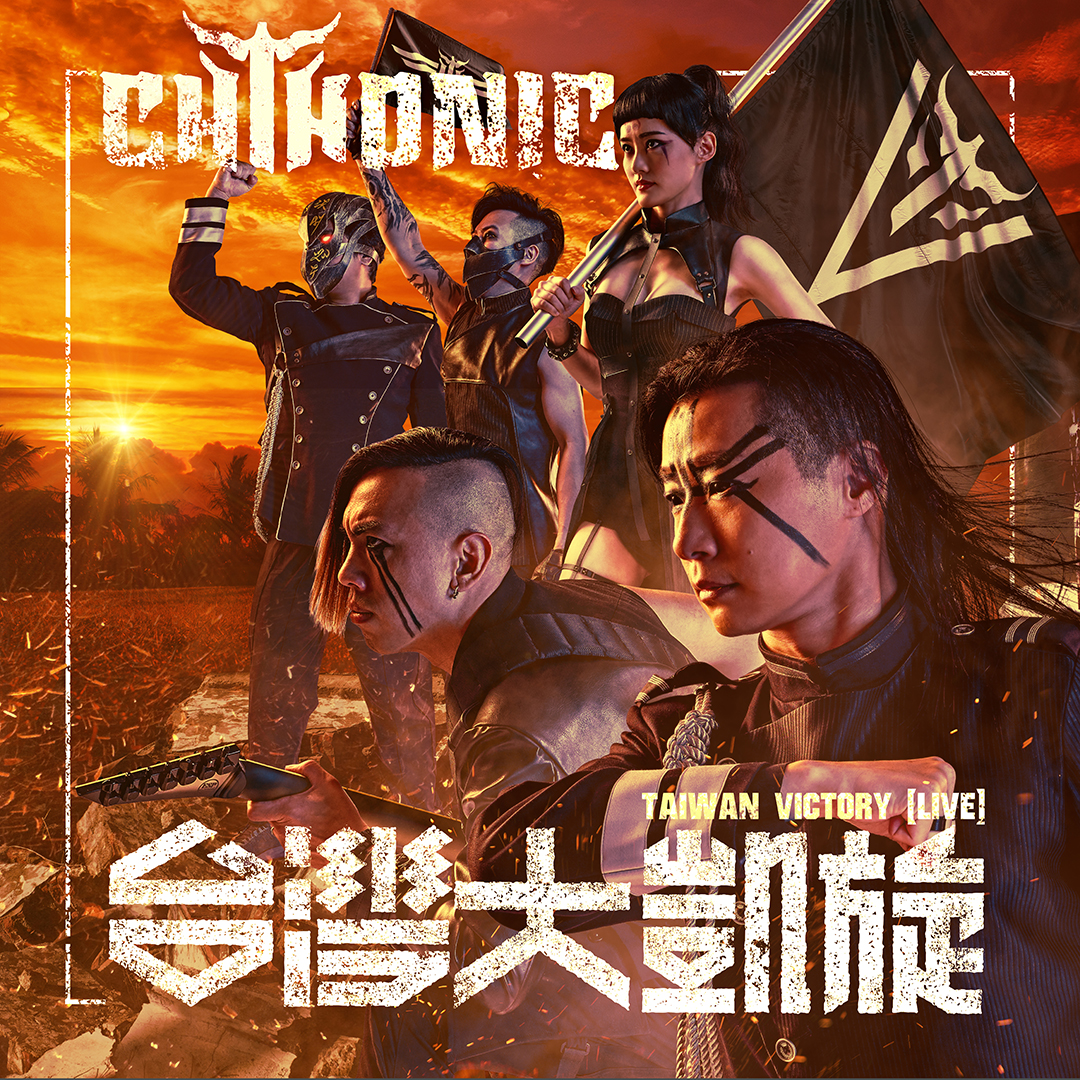 Following the release of their new version of Supreme Pain for the Tyrant in collaboration with Trivium's Matt Heafy, Chthonic today released the video of the TAIWAN VICTORY concert held in front of Taiwan's Presidential Palace. Over 50,000 fans were in attendance at that show recorded live and now available on YouTube.
Following lead vocalist Freddy Lim's election into Taiwan's Parliament in 2016, Chthonic has kept a lower profile for a couple of years. In 2018, they released Battlefields of Asura which was nominated for 6 Golden Melody Awards, and won the Award for Best Band.
At the end of 2019 during Freddy's re-election campaign, the band announced that they would perform in front of Taiwan's Presidential Palace, With fans coming from as far away as Hong Kong, Singapore and Japan, along with the Taiwanese fans, the band was not satisfied to play a typical CHTHONIC show. They arranged to be joined by a symphony and a choir, led by renowned Taiwanese conductor Johnny Ku.
The setlist was well thought out including songs that reflected values important to the band: human rights, justice, and freedom echoing Freddy's accomplishments in the Parliament. During his first term he actively pushed for bills on things such as transitional justice and marriage and gender equality successfully turning Taiwan into the first country in Asia to have marriage equality.
"We had such an inspirational experience In order to allow fans from abroad to enjoy the big show, Chthonic has decided to release the video of the concert on YouTube, and could be listened to across digital music platforms.
Although Chthonic will keep a low-profile existence after Freddy won his re-election earlier this year, it will continue to have new works.
https://chthonic.tw/wp-content/uploads/2020/05/CHTHONIC-TAIWAN_VICTORY_LIVE_COVER_1080.jpg
1080
1080
ishohoku11
/wp-content/uploads/2018/09/Chthonic_Type_white.png
ishohoku11
2020-05-25 23:01:58
2020-05-25 23:01:58
CHTHONIC RELEASES FULL CONCERT FOOTAGE OF THEIR TAIWAN VICTORY SHOW