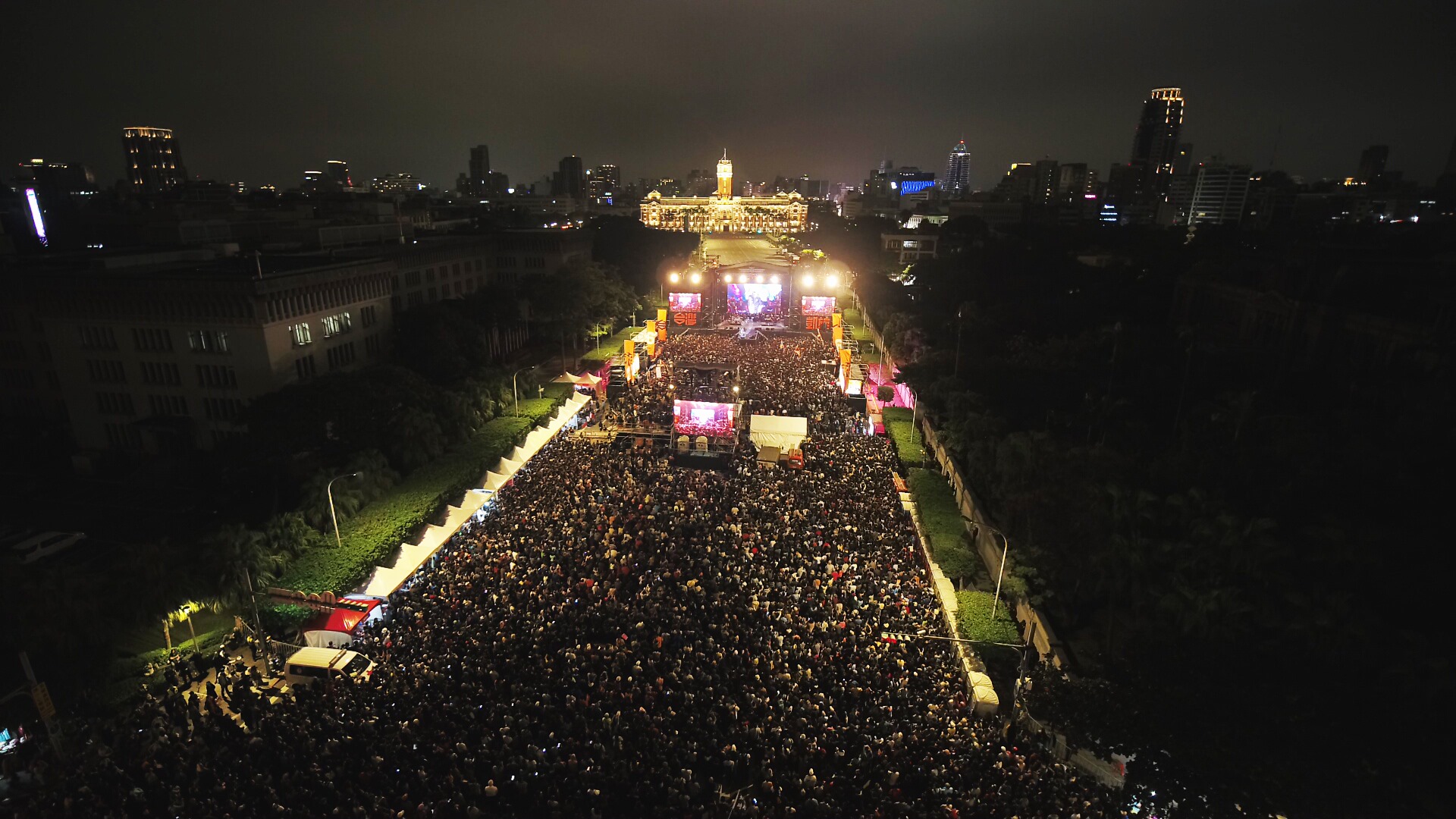 Chthonic Concern ft Orchestra draws over 50 thousand to the Presidential Plaza. Freddy Lim Takes Stage With Double Identity: Metal Singer and Taiwan's Legislator.
Having been a long time without a dedicated concert for awhile, Chthonic today (12/21) hosts a "Taiwan Victory" outdoor concert in front of Presidential Palace on Ketagalan Blvd. More than 50,000 people crammed into the Blvd, filling it up to Jin-Fu Gate. It is quite a spectacular scene.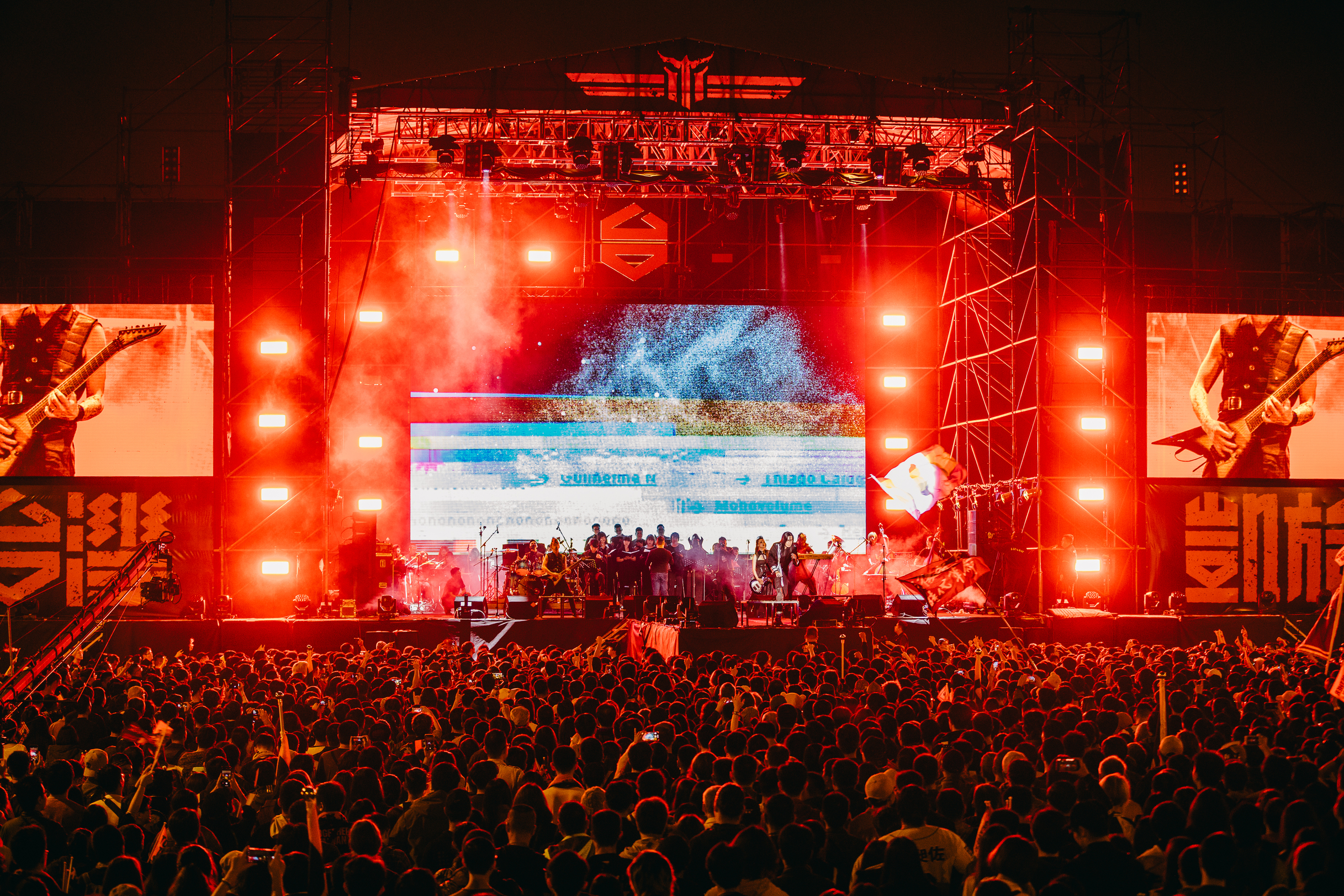 "Taiwan Victory" concert starts on stage at 18:00. The biggest Taiwanese punk band Fire. EX is the opening show. During the last song, lead singer Sam Yang shouts: "Vote for Freddy Lim!" Freddy later thanks Sam for his support, adding "only bands like us who are banned in China are willing to play at this stage." Sam also commented: "Freddy is an important friend; therefore we must show up today to give support."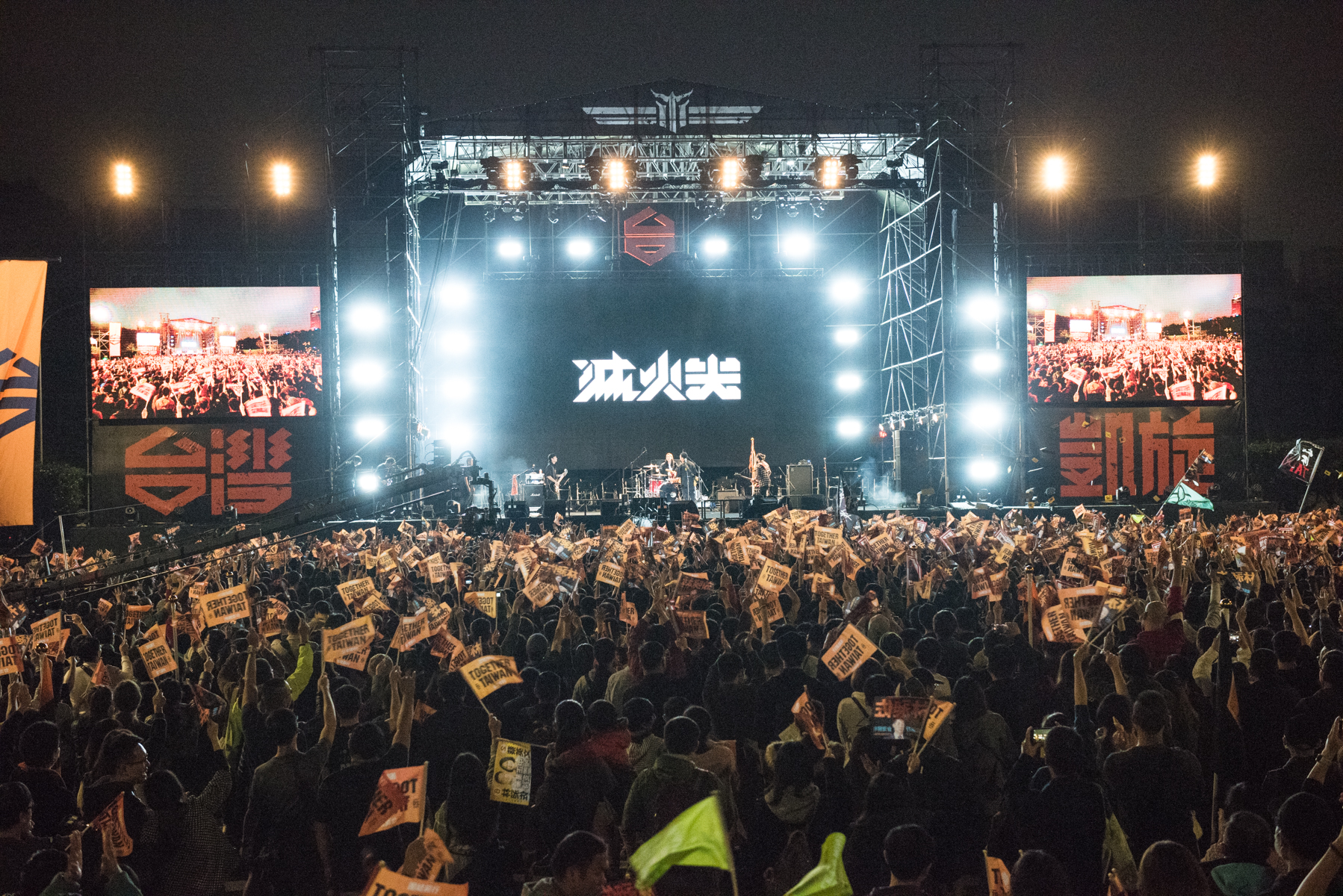 Sound engineer for this concert is the Japanese sound engineer Murayama Tomohiro(村山知弘), who is also the sound engineer for top Japanese band ELLEGARDEN. Mr. Murayama comments that he never thought he'd be sound engineering in Taiwan in front of the Presidential Palace. 
The show began with the Orchestra playing a rearranged Chthonic's "Millennia's Faith Undone." The sun slowly rises on the stage monitors as Chthonic members take their positions. The emotions among fans are starting to heat up and joss papers are being thrown in the air as always seen in Chthonic concerts. Freddy Lim appears around the stage moat and cheers among the crowd, pushing the atmosphere to the peak. In comparison to the rally concert four years ago, Taiwan Victory features upgraded stage, hardware and venue, with the addition of an Orchestra to play the songs especially rearranged to be even more magnificent and moving. Chthonic plays "Defenders of Bu-Tik Palace", "Supreme Pain for the Tyrant", "Republic" that are familiar to fans, as well as long awaited "A Crimson Sky's Command", "Oceanquake", "Taste the Black Tears." The fans are shouting in excitement and moshing pits are seen around the front stage. Band leader Doris, nearly in tears, thanks the fans and every one of the over 50,000 crowds who came to support Taiwan Victory and Freddy Lim.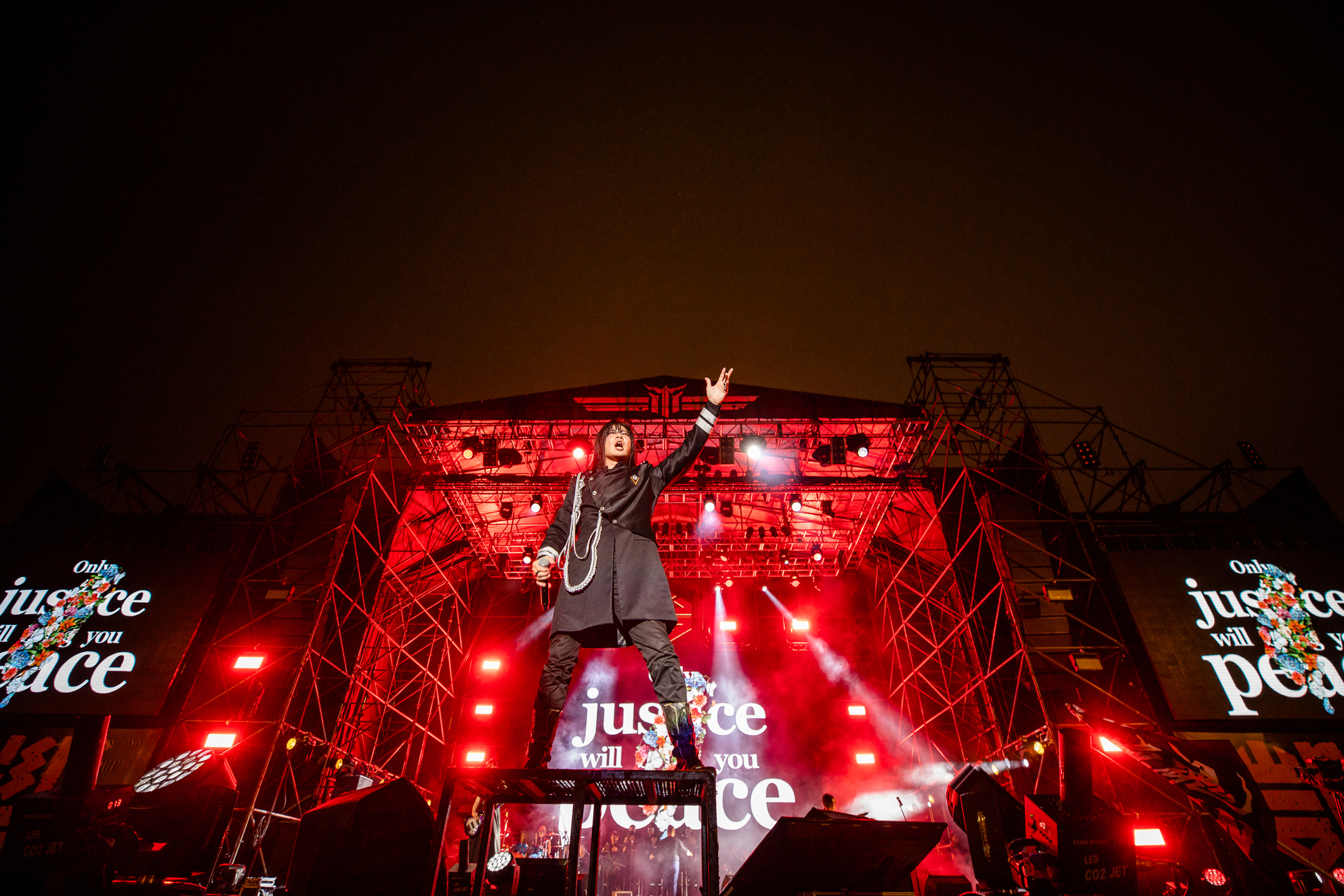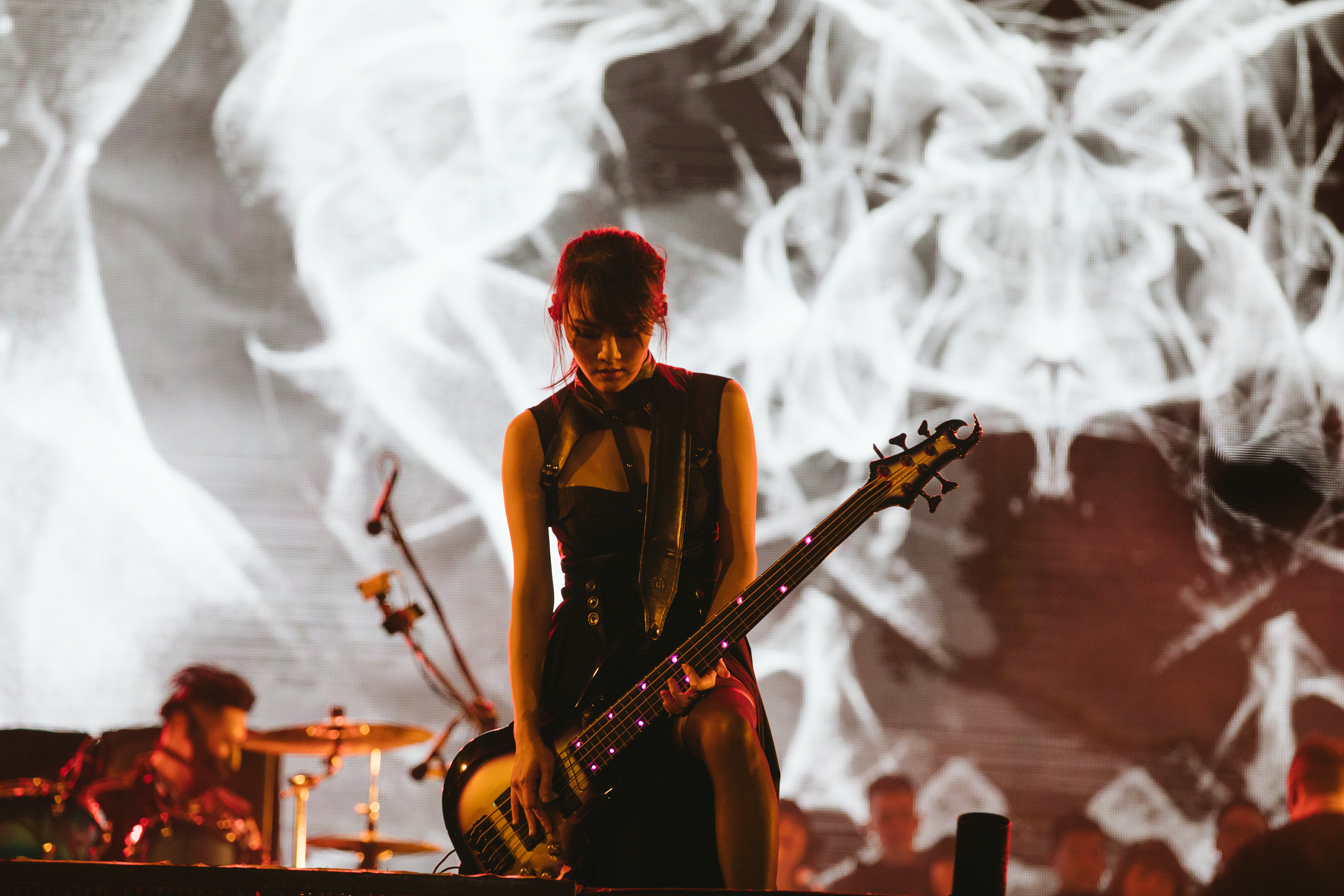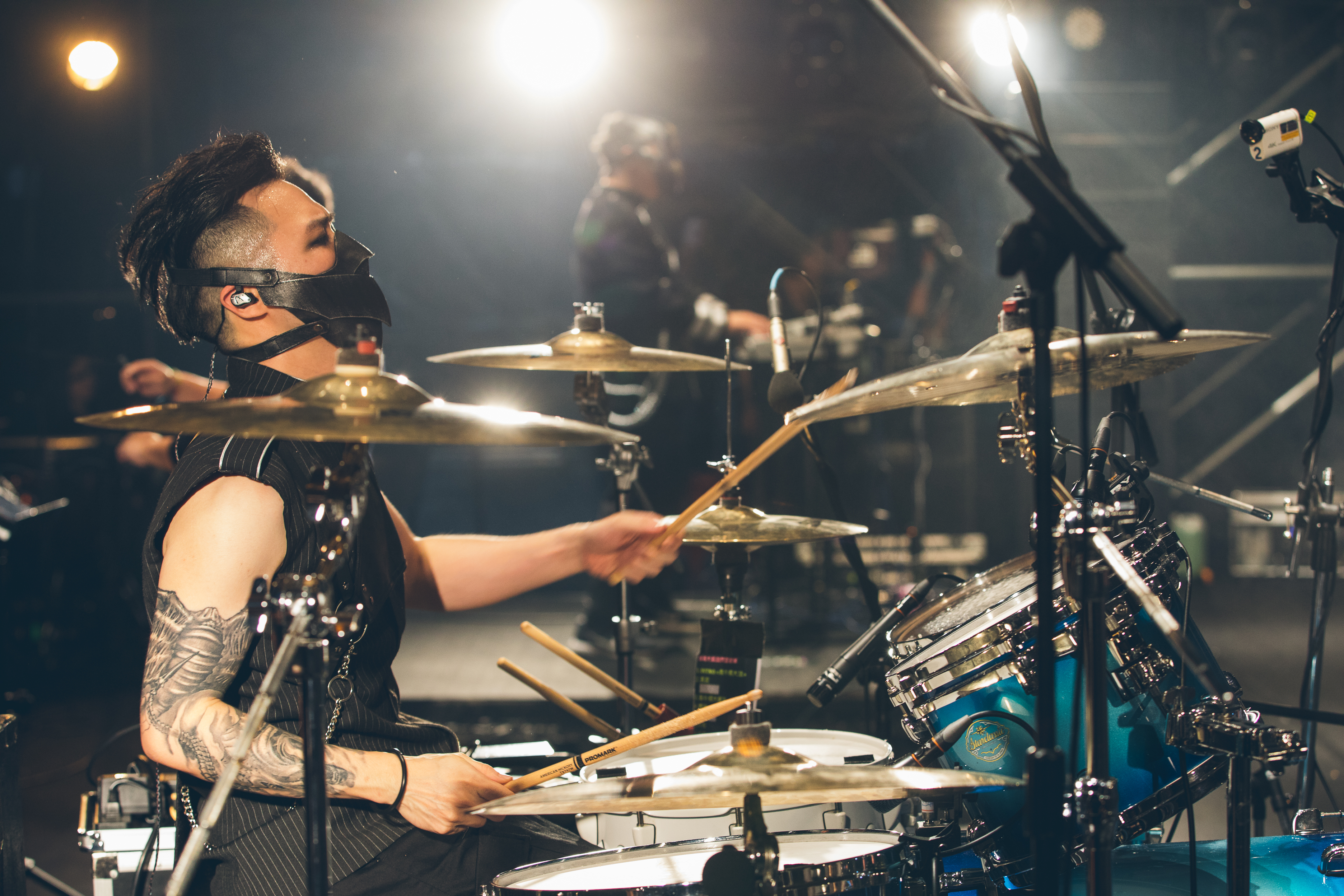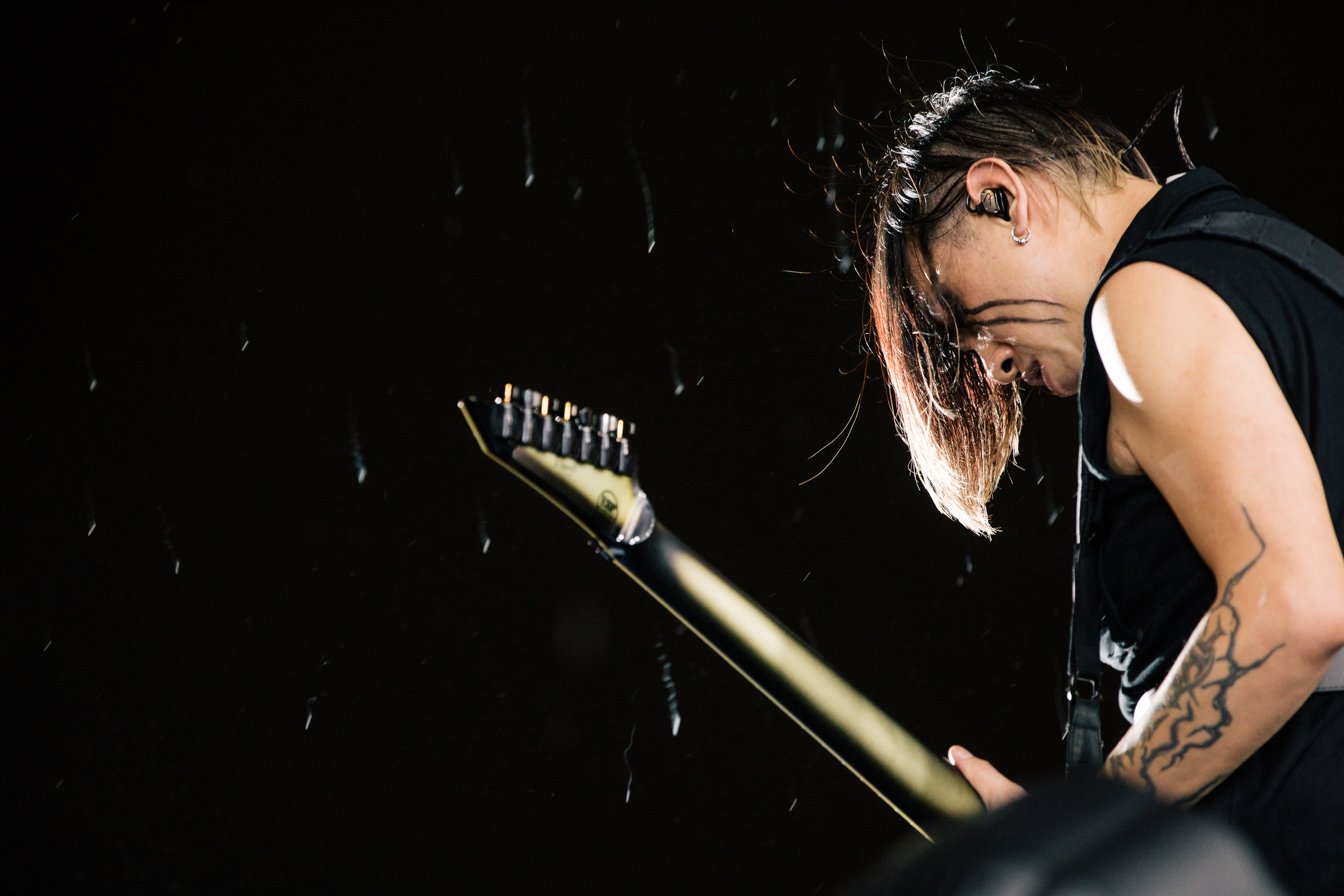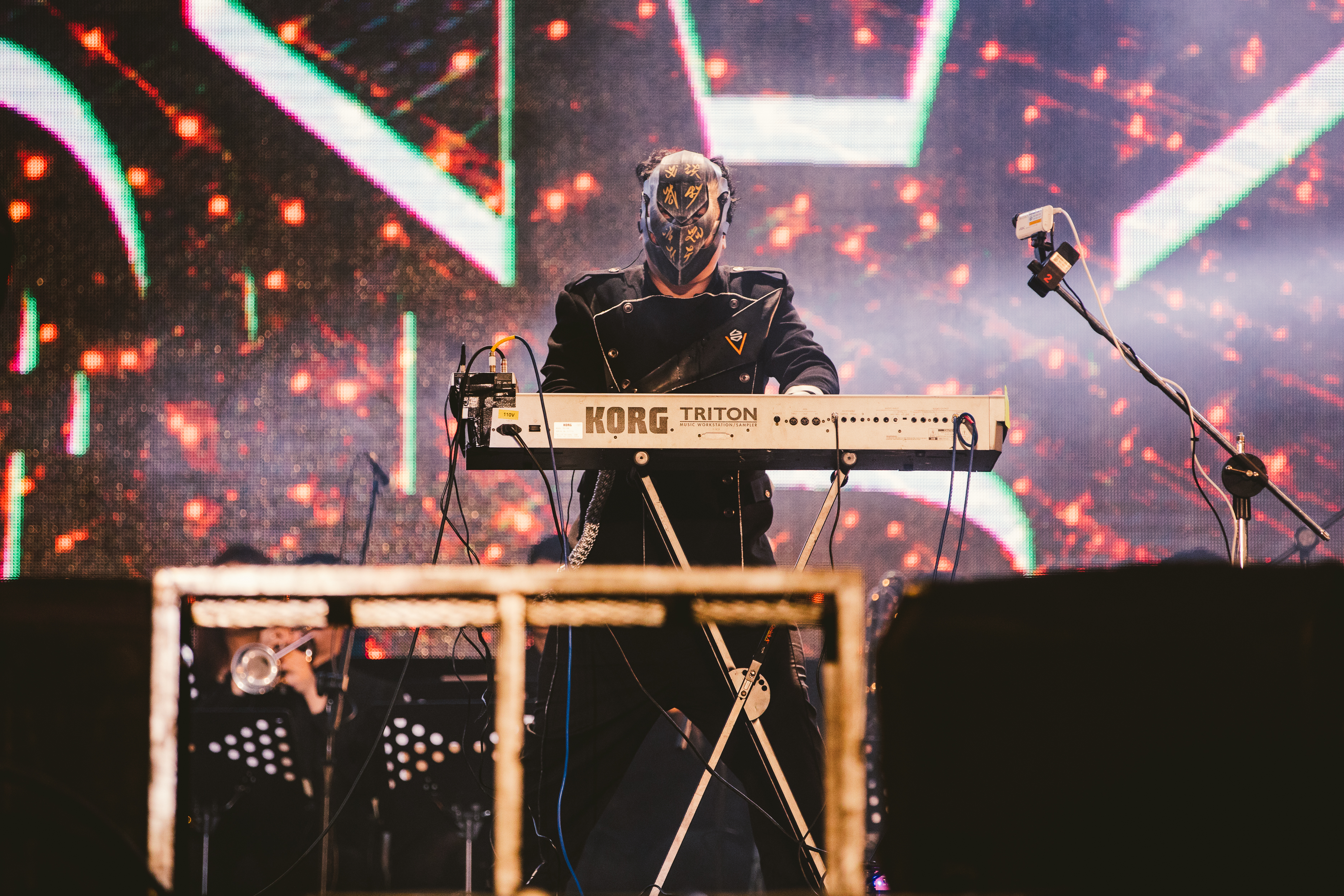 The featured guests fit the theme of a victory — Chthonic hidden member Erhu player Su Hung, having not seen to reunite with Chthonic in 4 years, and GIGO, lead singer of another well-known Taiwanese metal band Flesh Juicer, joins the show as the co-lead singer. The song Defenders of Bu-Tik Palace is performed with double lead singer Freddy Lim and GIGO.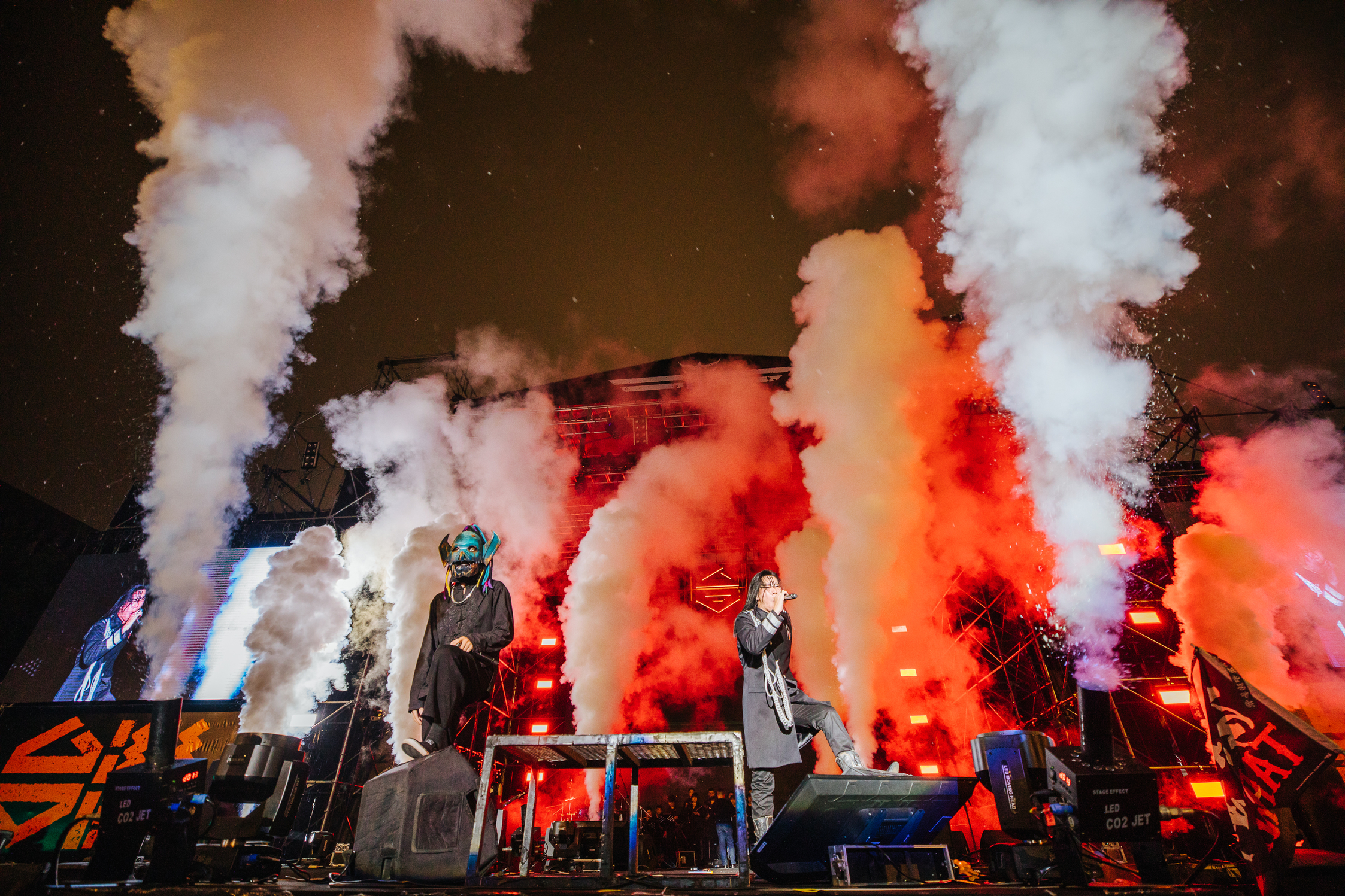 After the performance, the stage turns back into high-pitched campaign rally. After removing his makeup, Freddy Lim takes the stage again in suits and gives his campaign speech, in which he calls for a united effort to fight for better lives for the next generation and for an all-out effort to battle for Taiwan's freedom and democracy. 
President Tsai Ing-Wen takes stage as the final appearance of the show. Tsai highly praises Taiwan Victory as the most unique event she's attended in her speech to the crowd.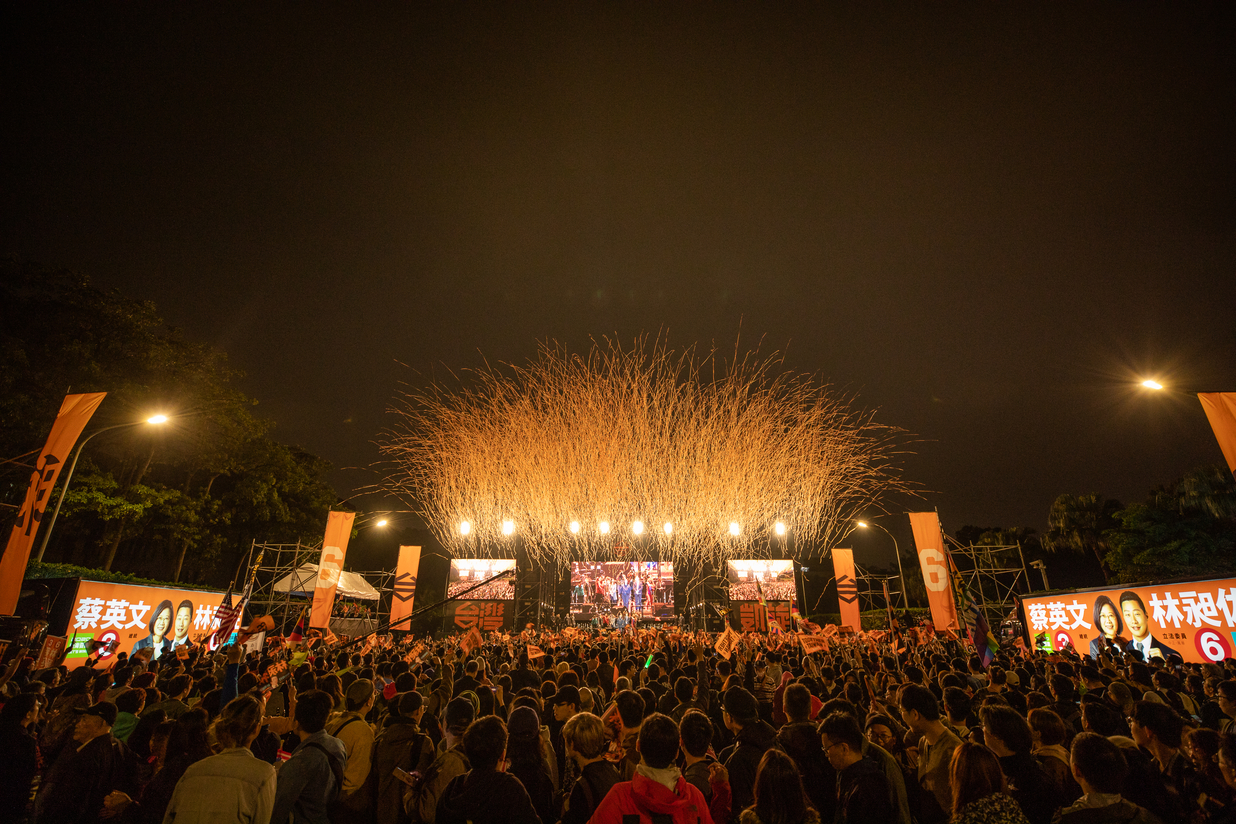 https://chthonic.tw/wp-content/uploads/2019/12/Webp.net-resizeimage-4.jpg
1623
2434
ishohoku11
/wp-content/uploads/2018/09/Chthonic_Type_white.png
ishohoku11
2019-12-23 18:46:52
2019-12-23 20:50:50
Chthonic Concern ft Orchestra draws over 50 thousand to the Presidential Plaza.