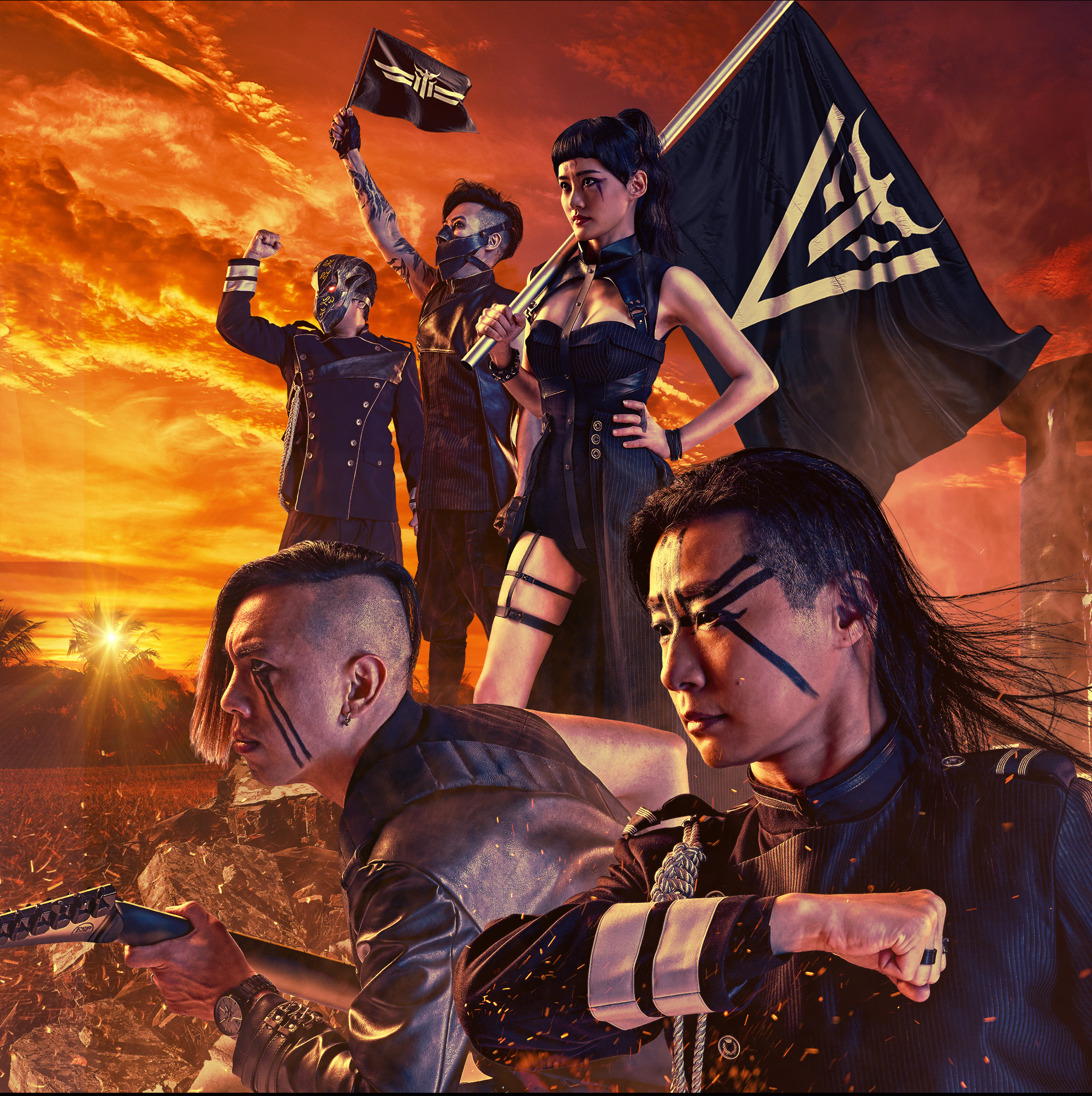 Chthonic, regarded as "Black Sabbath of Asia" by the Guardian, surprisingly announced that its new concert "Taiwan Grand Triumph" will be held on December 21st at Ketagalan Avenue. The venue can accommodate up to 100,000 people. It has been four long and anticipated years since Chthonic held its last concert. The concert will also be a major gathering for social advocacy groups.
The last large-scale concert held by Chthonic was in 2015 at Liberty Square, which attracted tens of thousands of audiences and packed out the entire square. Afterward, as lead singer Freddy Lim got elected to the legislature, Chthonic kept a low profile with few public performances. Since Chthonic won the Golden Melody Award for the album "Battlefields of Asura" this year, fans have been constantly asking for a concert.
After four years of anticipation, Chthonic finally decides to hold a large-scale concert again. Chthonic bandleader Doris said: "This is a crucial moment. Taiwan is facing China on the front line. We have made the firm choice to protect our free way of life. I hope through a large concert, we can mobilize and gather everyone, calling on more people to stand up to China together." The concert will express Chthonic's abiding attitude towards Taiwan's sovereignty, human rights, and protests in Hong Kong. Therefore, social advocacy groups related to these issues are invited to participate, making the concert simultaneously a large rally.
Doris also revealed that this time, not only the venue is bigger, but the whole stage and equipment are also upgraded. A symphony orchestra and a choir will also join Chthonic's live performance. In addition, heavyweight performers and groups will be gradually announced, so stay tuned.
Lately, Freddy Lim was asked if it's exhausting to strike a balance between the coming election and this large concert. Freddy laughed and answered: "My strength constantly burns out but always bounces back. I'm inexhaustible!" 
Let's go forward together!
https://chthonic.tw/wp-content/uploads/2019/11/post_NOTitle.jpg
2007
2000
ishohoku11
/wp-content/uploads/2018/09/Chthonic_Type_white.png
ishohoku11
2019-11-25 12:22:07
2019-11-25 12:22:07
Chthonic to Hold a Large Outdoor Concert with a Symphony Orchestra on Dec 21.