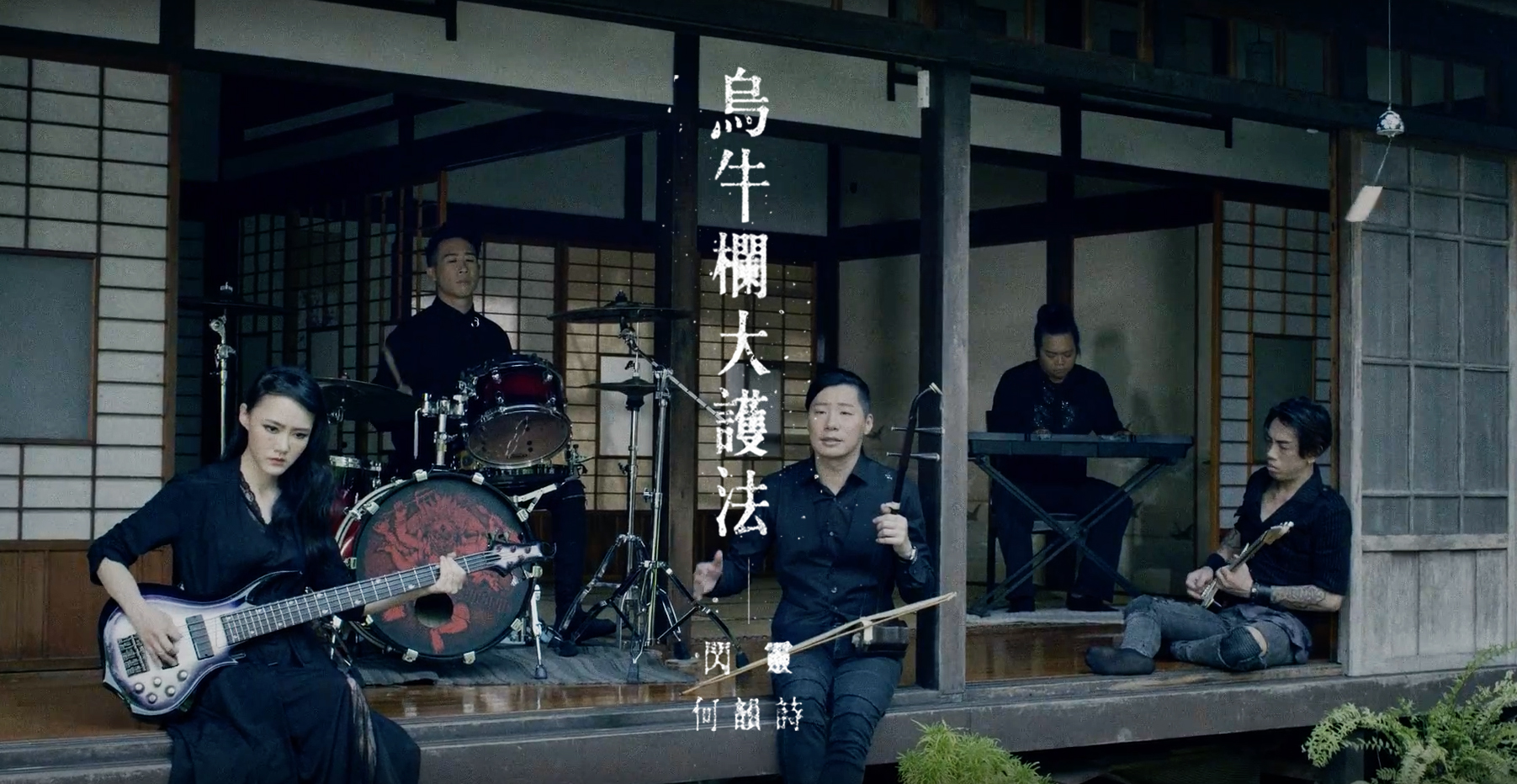 CHTHONIC usually leaves the audience a ferocious impression; however, the release of the acoustic album Timeless Sentence 4 years ago and the music video of Defenders of Bú-Tik Palace (acoustic ver.) and Kaoru (acoustic ver.) not only made a splash but also led the audience to a different world created by CHTHONIC.
After the release of the music video of their new track Millennia's Faith Undone at the beginning of the month, CHTHONIC dropped the official music video of the Aeon's Wraith version(acoustic version) of Millennia's Faith Undone, featuring Denise Ho, on the evening of Mid-Autumn Festival. The original crew, including director, Birdy, lead actor and actress, Finn (黃士勛) and Chia-Yu Chang (王丁筑), together they created the finale of the series of stories. Being executed during the White Terror, the protagonist dies without a place to rest in peace, either is his last will sent to his wife and children. Starting its first page from Kaoru (acoustic ver.), the story finally comes to a sorrowful end which is also a traumatic moment in Taiwanese history.
To faithfully present the period setting in the new album, Birdy had the production of the music video take place at the historical architecture Yilan Literature Museum. Set in the antique traditional Japanese style house, the music video gives CHTHONIC a delicate vibe different from their on-stage look; Denise Ho, who gladly agreed to be featured in CATHONIC's latest album, first time setting foot in Yilan Literature Museum, also didn't hesitate to show her fondness of the location.
Usually, in the acoustic version of CHTHONIC music videos, the costume designing tend to be more "low key." However, bassist Doris' glacial style added a crucial touch that left all the crew impressed. Doris noted that she's thankful for the hard work by the hair and makeup artists. Besides, compared to the past metal version music videos which require more dramatic expression and gesture than live performance, she prefers the shoot for the acoustic version as it allows more natural body movement of everyday life. Moreover, Frontman Freddy stated that to prepare for the music video, he had to refresh his a bit rusty erhu playing. After a busy day in the parliament, he still had to practice at the late night. He also joked, "Luckily I'm not in the shot too much as I didn't play it right in a couple spots"
CHTHONIC is releasing their latest album, five years since their last one, on October 10th. Although Millennia's Faith Undone is not included in the album, it will be released as a single on vinyl. Worth mentioning, this will be the first CHTHONIC vinyl. As an avid vinyl collector, Jesse Liu, the guitarist in CHTHONIC, excitedly announces that he must be the first one to have the vinyl once it's done as he can't wait for having it in his collection!
For more information, please follow CHTHONIC official website and social media
Facebook: https://www.facebook.com/chthonictw/
Official website: https://www.chthonic.tw/
Instagram: https://www.instagram.com/chthonictw
https://chthonic.tw/wp-content/uploads/2018/10/millennia_acoustic_pic.jpg
932
1803
ishohoku11
/wp-content/uploads/2018/09/Chthonic_Type_white.png
ishohoku11
2018-09-24 18:00:03
2018-10-30 18:22:12
Acoustic version music video of CHTHONIC's latest Album set